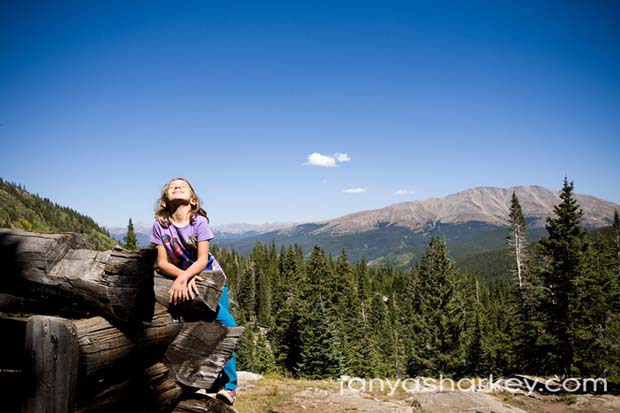 I find myself thinking of the mountains often. I love being outside amongst the trees, listening to them talk in the wind, seeing the flickering Aspens, looking up to see the glowing rays of the sun shining through the limbs. The Peace. This year our family has focused a bit more on getting into the mountains. Living in Florida, the mountains are something we experience rarely, and yet crave so often. At the beginning of summer we stayed in a primitive campground near the Ocoee River in Tennessee called Tumbling Creek. The campsites are right on the creek where the sounds of water running over the rocks are so soothing. Then getting up in the morning to splash your face with the stinging cool water is incredibly rejuvenating…it's truly a spiritual experience!
We recently returned home from a weeks vacation in Colorado, a state we have wanted to visit for a long time. The mountains seen here are like I've never witnessed before. This must be where the term Majestic comes from. The air up there is cool and crisp with little to no humidity – you just feel Alive! We didn't want to come home and are already planning our return. Last night I photographed an event for the Alpha House of Pinellas County where I bid and won a week stay at a lovely home in Murphy, NC. This is right outside where we stayed in Tennessee and I'm so excited to have this next trip to the mountains to look forward to.
I do see us living in the mountains someday, I don't know when, just someday. And then, of course, I'll crave the ocean, ha.
…