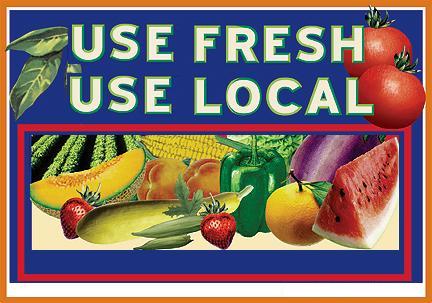 Yes, it's that simple! Buy locally produced goods and services. Goods and services that are produced locally eliminate thousands of pounds of carbon by reducing fossil fuel transportation demands.
Find local farmers markets, shop mom & pop shops, locally owned businesses, get out of the chain's as much as possible!
Local Harvest is a great site to finding local farmers markets and CSA's in your area!
If you're in my local area of St. Pete/Tampa Bay/Bradenton/Sarasota, search LocalShops1 for locally owned businesses to support!
The 3/50 Project – Saving the Brick & Mortars!
DID YOU KNOW?
For every $100 spent in locally owned independent stores, $68 returns to the community through taxes, payroll, and other expenditures. If you spend that in a national chain, only $43 stays here. Spend it online and NOTHING comes home.