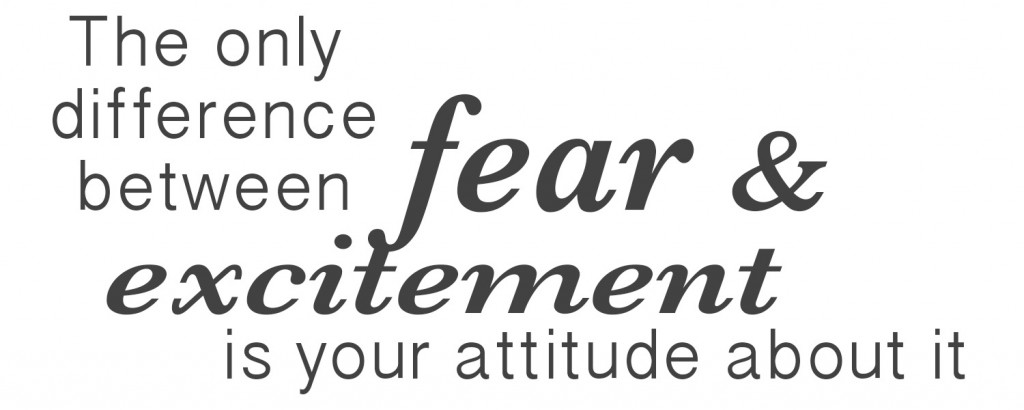 One of my best friends recently sent me this message on Facebook, " fear and excitement are physiologically identical – the only difference is your perception". I smiled! Since the day I made the decision to go on this journey I have been tip-toeing the line between deliriously excited and terrified. The day I pressed send to book my airfare my face swelled up with hot tears, a mixture of "Oh my goodness, I'm doing this" and fear. I have woken up with minor panic attacks questioning, "What the heck am I doing?".
To combat the fear, I'm pouring through blogs written by other solo female travelers who have spent time in India. Thankfully there are several of them, a few of which have since moved there even, who have so much incredible information to share. I'm also diligently reading my Lonely Planet guide book and planning what I feel is a Smart Trip for my first venture solo.  I don't tend to buy into the fear mongering of Main Stream anything, I even lean towards it all being a big elaborate plan to keep us here 'safe' in America spending money and being good consumerist citizens. But I can still be a smart traveler and traveling to India as a solo female does come with some extra precautions. I mean there isn't a solo female travel section in the travel guides to Western Europe.
I'm not new to traveling abroad, not even new to third world countries. Earlier this year my then 11-year old daughter and I spent two weeks in Peru with a group of friends. It was magical. It also has prepared me a bit for my journey to India. They both have the same water and food cautions. So I feel comfortable having tackled that information first-hand. The new stuff, how conservative it is there, how to approach, or not, a man in India. How even a "no thank you" may be taken as an invitation, that it's better to look confident and keep walking. I have read conflicting things about this though. I mean I don't want to be a bitch. I'm a friendly person and I think I just need to trust my gut on this. Unfortunately trusting ones gut has been taken away from most westerners. We all too often only believe others advice, the experts, whatever that means. So, part of this will be learning to trust my gut all while being smart and alert.
To share though, some of the things I worry about that may not be what you'd think:
Will I be able to lift my body up after squatting to do my thing in the hole in the ground? I've been meaning to start practicing the squat to build my quads up ahead of time, I Will Not fall in the hole!

I've heard there's not much hot water and I HATE cold water, so that's a concern, lol.

I have a nerve issue originating in my lower back and I'm worried the sleeping conditions my exacerbate it.

OMG, the train stations. But what an adventure!

BEING ALONE with myself. Dreadful!
Believe it or not, those are the big ones I think of most often.  Every time I start to panic I take it as confirmation that I'm on the right path! What's that quote? Something about nothing good ever came from your comfort zone! Well, I'll be challenging that for sure!
Namaste!